The decision behind 2013's word of the year was, apparently, a close-run thing. Oxford Dictionary editors decided upon "selfie", with "twerk" and "binge-watch" not far behind.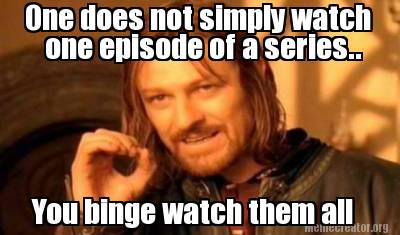 Selfies aren't really my thing, nor, thankfully, is twerking - but binge-watching is something I'm very much on board with. Whether it was Lost, 24, The West Wing, Game of Thrones, or many other things, I struggle with the patience to watch shows week-to-week, so save episodes up and then plough through them back-to-back-to-back.
My other one, though, is binge-reading - specifically comic reading. There are many wonderful comic series I love and return to, but, as much as I love the format, I'm not very good at waiting month-to-month. I also love the beautiful hardbacks created by Marvel, DC, IDW and Image to collect their stories.
This past week, I have binge-read the Locke and Key series by Joe Hill and Gabriel Rodriguez. I've been buying the hardbacks since the first one in 2008, gazing at the wonderful covers and then leaving them on my shelf, telling myself that I'd wait. This is something of a pattern - I've read 100 BULLETS, EX MACHINA, Brian Bendis' DAREDEVIL, THE ULTIMATES, and too many others in the exact same way.
The final hardback in the Locke and Key series, ALPHA & OMEGA, arrived in February 2014 and now I've finally read the entire set. It's utterly extraordinary, a mix of horror, young adult, sci-fi and fantasy all in one. In it, a young boy, Bode, begins to find mysterious keys around his ancient family home. Each key seems to hold its own power, creating a powerful mythology, but there are others who want the keys and dark secrets about their origin.
Reading the series all in a row is an absolute joy. Having held on for six years to finally get to it, it was more than worth the wait. I absolutely love comics as a storytelling medium, especially when you can plough through years worth of material in a relatively short period of time. Of course, digital comics are now prevalent, too, with apps and online stores allowing the reader to buy entire series in one go. I suppose the only thing to beware is how addictive it can be.
Next for me is CHEW, the story of a detective who can discover clues by eating parts of the crime scene. I can't wait.
When he is not binge-reading comics, Kerry Wilkinson is an Amazon Number 1 bestselling author.  RECKONING, the first book in his new epic fantasy series is published on 22nd May.